God, I'm happy today.
I'm sure it has a lot to do with Relient K.
It's hard to feel bad for a man's breakup when it produces such great music.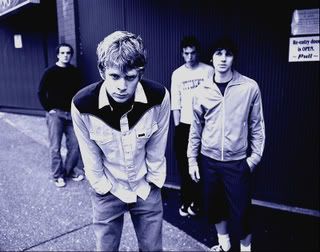 The sun is shining in Florida. And although I miss the coolness of Tenn. and the visible changing of the seasons there is something to be said of having the sun shining all day, everyday.
My mom is dusting off her fall decorations and it makes my heart exceedingly glad to see new wreaths grace the doors of my house.
There are countless other reasons why there is a smile plastered on my face but I won't try to analyze why. I'll just feel it through.
God, I'm happy today.